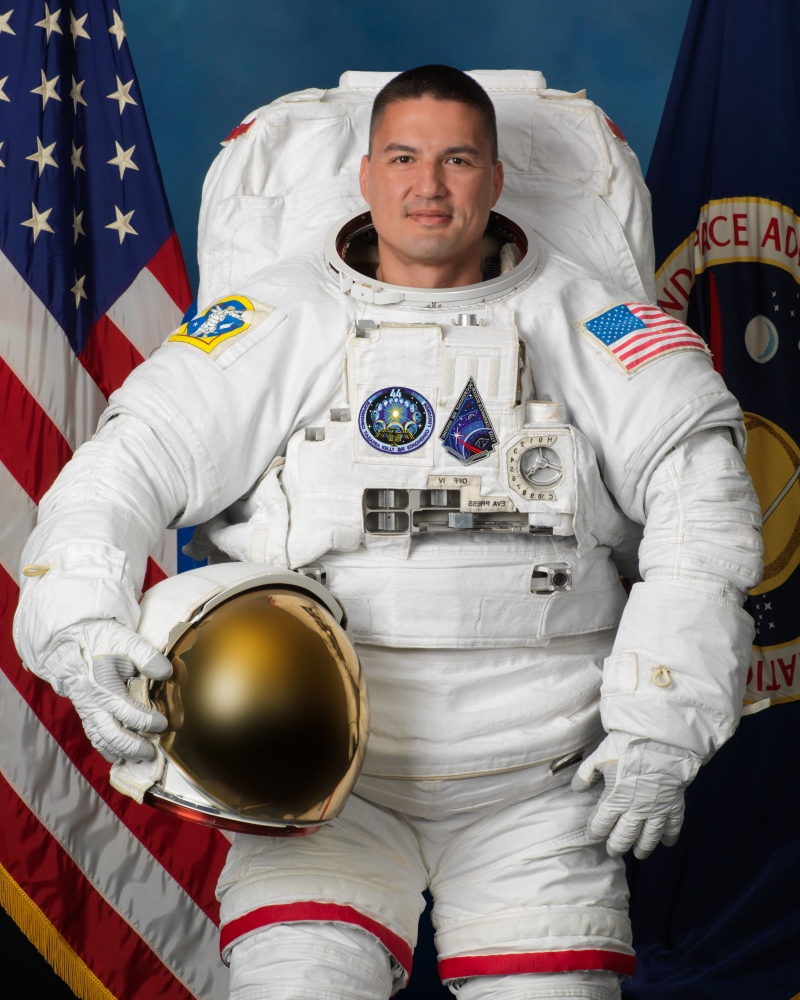 Sasquan is proud to announce NASA Astronaut Dr. Kjell Lindgren as a Special Guest! Dr. Lindgren will be participating simultaneously in Sasquan and as a Flight Engineer on the International Space Station Expedition 44 and 45. For the first time in Worldcon history, we will be in real-time communication with a member of our community – out of this world!
Dr. Kjell Lindgren was born in Taiwan, went to school in England and Virginia, and currently calls Texas home. He is a family man, enjoying board games, video games, and Tae Kwon Do with his kids. He has a lifelong interest in science fiction and fantasy; his list of favorite authors includes Orson Scott Card, Tom Clancy, Arthur C. Clarke, Ernest Cline, Joe Haldeman, Robert Heinlein, Stephen King, George R. R. Martin, C. S. Lewis, Patrick Rothfuss, Brandon Sanderson, Neal Stephenson, Kim Stanley Robinson, J. R. R. Tolkien, Vernor Vinge, Bill Watterson, and Connie Willis. He says, "My path to space has been paved with books," and for him a book appears on the mission patch for ISS Expedition 45. He has a particular interest in reading and education, hoping to share and broaden the path that led him into space with today's students and tomorrow's spacefarers.
Dr. Lindgren is a board-certified practitioner of emergency medicine and aerospace medicine. He has a Bachelor of Science in Biology from the United States Air Force Academy, a Master's degree in Cardiovascular Physiology, a Doctorate of Medicine from the University of Colorado.  He completed a three-year residency in emergency medicine, including a year as chief resident, at the Hennepin County Medical Center in Minneapolis, and completed a National Library of Medicine Post-Doctoral Fellowship and Master of Health Informatics at the University of Minnesota, as well as a two-year residency in Space Medicine and Master of Public Health at the University of Texas Medical Branch in Galveston.  He served as a deputy crew surgeon for STS-130 and ISS Expedition 24 and was selected for the astronaut training program in 2009. He was CAPCOM (spacecraft communicator) for ISS-30 in 2011-2012.
During his expedition, Dr. Lindgren will work on a variety of experiments involving crystal growth, zero-g combustion and robotics. His research will also look at how the human body is affected by the rigors of spaceflight, specifically, the aging process, muscle wasting, bone loss, radiation exposure, and long-term isolation. Dr. Lindgren will be aboard the International Space Station during the 2015 Worldcon and his convention participation will be through remote communication. As of March 2015, his on-orbit schedule and availability have not been finalized; Sasquan will announce details as we have them.