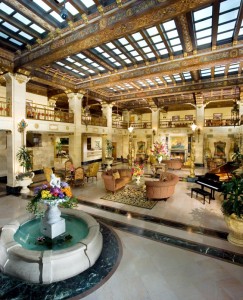 Sasquan, the 73rd World Science Fiction Convention, has chosen the Davenport Hotel and Tower as the party hotel during the convention.
The Davenport is one of the most luxurious hotels fandom will ever have stayed in. Regular hotel rooms are very large, with ornate furniture, three-head shower rooms as well as large bathtubs. Beds are so comfortable that some members of our concom have purchased them from the Davenport Home Store. Dining options include the Palm Street Grill, the Safari Room, the Post Street Ale House, the Peacock Room Lounge, as well as the lobby Espresso Bar and a champagne brunch on Sundays.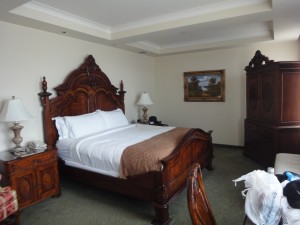 The Davenport is on Post Street, the heart of downtown Spokane, near the theater district and the River Point Square shopping center.
Sasquan has chosen the Davenport primarily as it has the most suites available among our hotels. We plan to have hotel reservations available at the beginning of 2015, or a little earlier if possible.