As with many science fiction fans throughout the world, I was absolutely shocked when I learned of Bobbie's passing the morning of Saturday September 14, 2013. I was meeting with the Sasquan Finance Division Head in Phoenix, AZ, to go over the facilities' contracts for the convention in preparation for the preliminary budget. We had a question about one of the hotels, so I called Bobbie at home for an answer. Instead of reaching her I heard an unfamiliar male voice. When I asked who it was I was told it was her friend from the nearby area, our Facilities Division Head. I then asked why he had her phone. That's when he said that she had passed away that morning and that he was taking calls for her husband, Jerry Gieseke.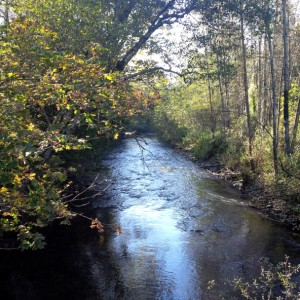 After passing along our condolences we finished our meeting and separated. I then called Co-Chair Sally Woehrle to find out more and pass along more condolences. She told me what she knew. I asked if she needed me to do something else for the convention and was asked to become Vice Chair over the Back-of-House Divisions which I accepted. The next day we held a Skype meeting with the Chair/Vice-Chairs, agreed on a date for our first Spokane trip (two weeks later), and I made the arrangements with the CVB, hotels and convention center. About a week later Jerry announced that Bobbie's Memorial would be held at their house east of Seattle on Saturday October 5. Since my wife and I were already planning on driving up from Phoenix for the Spokane visit we decided to stay in the area, tour around, and attend the memorial the next weekend.
The trip to Spokane took two long driving days. We spent three days on site visits, meals, meeting folks, and discussing details for the convention. The Monday following the visit we left to tour Yellowstone National Park. Unfortunately, Tuesday the federal government shut down and we had to alter our plans. So we drove around the park, staying south of there honoring our hotel reservation, then heading west through Idaho to Oregon. We visited Portland, and Powell's City of Books, before heading north to Seattle. That night we met our Facilities DH for a late meal and discussed Bobbie, the convention, and got to know one another.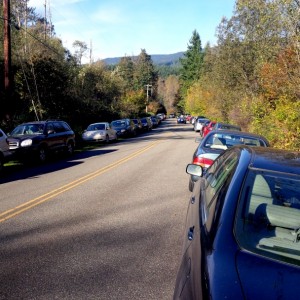 The day of the memorial saw beautiful weather. We drove out east until we saw the long line of cars parked along the road to their house. It is located next to a state park, so the scenery is awesome. I dropped my wife off in the driveway, then drove back to park about a quarter mile away. Someone was fetching folks as they parked, so I took advantage of it. We had bought a folding chair for my wife, so I joined her in the tent with about 150 other friends and family of Bobbie's. We talked with folks whom we knew, met some new friends, then the memorial began.
A woman officiated. She read some, spoke some, had family members come up to talk (Bobbie's son, daughter and husband) as well as other friends who knew her for years. There were lots of tears, laughter and fond memories shared. As that portion ended the food and beverages started. We ate and talked, discussed Sasquan with other staff members, encouraged others to join and volunteer, then decided to leave as darkness fell and the air chilled. We returned to our hotel in thought.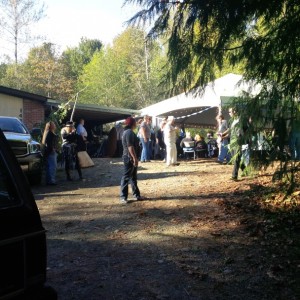 When we left Seattle the next day we decided to drive down the Pacific Coast using US101 instead of inland using I-5. It would take longer, but be more scenic. My wife didn't feel well enough to drive long distances each day, so I kept it to about 6 hours instead of the 12 coming up. She is a fan especially of the Oregon coast, and with Bobbie's passing we wanted to enjoy the drive in her memory. So we took 5 days to get home before life returned to normal.
Neither of us shall forget Bobbie. We've been friends for years. I've worked for her and she's worked for me on conventions. Now we work even harder in her honor to make Sasquan all she had hoped it would be and perhaps better. She only had two weeks to enjoy winning the hard-fought Worldcon bid for 2015, but they were of great joy from what I heard. I still remember her presentation in San Antonio at LoneStarCon 3 (Worldcon 2013) when she and the team introduced the Guests, the Facilities, and our plans for the event. She was in her element. She was in the spotlight. She was home.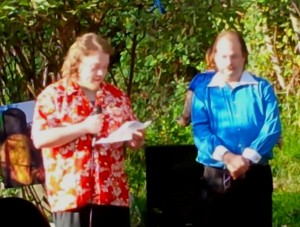 Mike Willmoth
Vice-Chair, Back-of-House Divisions
Sasquan (Worldcon 2015, Spokane, WA)
www.sasquan.org